Home Page

Spirit Messages ...

Diabetes by Marriage

Wilma Witchey eBook

A Blanket for Svea

About Me

Email Me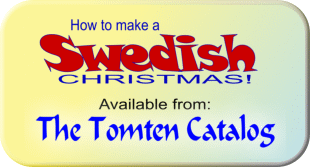 ---
Helen Ingeborg Gregory • PinPubStudio.com
---

Wilma Witchey and the Best Moon Flight Ever!
A Halloween Story by Helen Ingeborg
A full color, illustrated eBook about a little red-haired lady and her secret. (Shhhh ... she's a witch! But a good one)

This year, on the day before Halloween, Wilma's broom is stuck in the repair shop. She is brought to anger and tears by unfruitful attempts to get her broom back, and turns to her daughter, Winnie, for help. Winnie rushes out to buy a new broom and returns, barely in time, with a high-tech model. But it has problems too, which Winnie solves using old and new technology.
---
eBook available on Amazon.com ... $2.99
Amazon ASIN B08KSHRXL5

---
This eBook is republished from an earlier eBook version that did not display well for me (and might show up on Amazon with your search). I've created a paperback version, too, but Amazon has rejected my page files . . . twice! So ... I made a little chap book of it.

---

Patricia Alden gave this eBook five stars on Amazon. "Great Halloween story." she wrote. "I bought this book to preview before sending it on to my grandchildren. The colors in the delightful illustrations are vivid and eye-catching. Wilma could be any grandmother in the neighborhood who loves children. The non scary storyline will have believers and non believers checking the sky as they make their trick or treating rounds. Perfect for children ages 4-8. I will be buying two more copies as gifts."
---
PAGE TOP